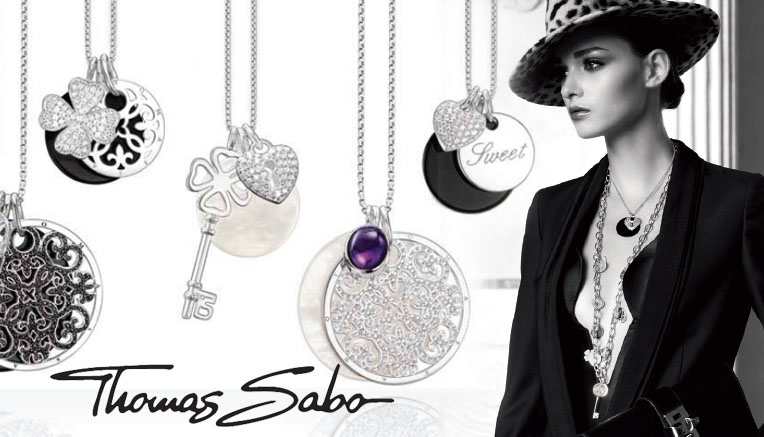 Thomas Sabo Jewellery
Thomas Sabo jewellery is adored by men and women all over the world. The brand has firmly established itself as a stylish leader of designer sterling silver jewellery collections and continues to push boundaries with its innovative designs.
Charm Club Collection Spring/Summer 2012
A twinkle in the eyes, a radiant smile and rosy cheeks: all the signs of being in love are there for all to see, making any face look absolutely beautiful. This is something that the 42 new Charms in the THOMAS SABO Spring/ Summer 2012 Collection are also able to do – either inspired directly by the topic of love or with such wonderful love of detail that ensures that each and every Charm bracelet is filled with the spirit of love.
Falling in love … the most beautiful feeling in the world for the THOMAS SABO Charm Club!